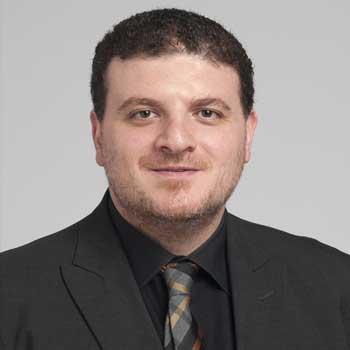 About Dr. Abdelrahman Abdelaziz
(Dr. Abdel)
Dr. Abdel is a Diplomate of the American Board of Psychiatry and Neurology. He graduated from medical school in 2010 with honors from October University, Cairo, Egypt. He completed his training at the Delaware Psychiatric Center in Newcastle, Delaware, and has served as chief resident.
During his residency, he was trained in memory care and geriatric psychiatry at the prestigious Swank Center for Memory Care and Geriatric Consultation in Wilmington, Delaware. Dr. Abdel's areas of expertise include memory care and neurodevelopmental disorders.
He has had several clinical and leadership roles in various healthcare systems including medical director, telepsychiatry, and substance use treatment. In addition to his role as a physician, Dr. Abdel is a researcher and an educator. He has been teaching medical students and residents, as well as helping residency programs achieve ACGME accreditation. In 2019, he founded "My Psych Board" to prepare healthcare professionals and psychiatrists to pass the board exam.
He has participated in several clinical trials as an investigator and a sub-investigator working to find new FDA approved cures for mental and memory disorders.
When out of the office, Dr. Abdel enjoys traveling, reading, and movies.
I have experience in working with patients with a wide range of conditions including:
Depression and bipolar disorder
Psychosis
PTSD
Neurodevelopmental disorders including Autism Spectrum Disorder, Tourette Syndrome and ADHD
Medication side effects
Traumatic brain injuries
Anxiety
Neuropsychiatric illnesses
Substance Use Disorders
Memory Problems
I also work with people who may be dealing with a variety of stressors such as:
Job stress
Social stressors
Medical issues or medications affecting your emotional life